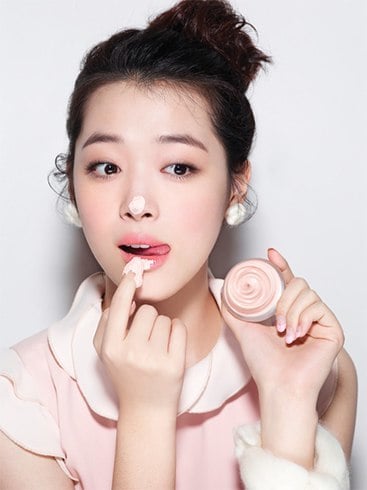 One of the best things about homemade facials is any time you're feeling stressed, overtired or just need an indulgence, you can go to your kitchen and whip up some pampering for yourself.
Of-course, there are other benefits to a homemade beauty treatment. Making it yourself means you know exactly what's going onto your skin. This is particularly appealing to those with sensitive skin or allergies. It's also a benefit for anyone trying to diffuse the amount of chemicals and contaminants being absorbed through the pores.
If you've had a long day, but still have plans for the evening, try a quick skin tightening remedy to smooth out the tiredness of the day. A couple of egg whites beaten well with a splash of milk will give you some moisture as well as tighten up haggard skin. In just a few minutes, you'll feel the egg whites tightening your skin, and you can peel the mask away and splash with cool water.
To get the best results from your facial, it's best to start by opening the pores. Hot facecloths applied to the face works well, but steaming your face is the best method. Add some boiling water to a clean bowl and lean over it with a towel draped over your head, falling down around the bowl. The towel acts much like your shower curtain does to prevent the steam from escaping.
Bowling water also reduces the amount of unwanted impurities that can be absorbed by your skin.
For a deep cleansing to unclog pores, a mashed avocado is all you need. Apply to your face and let sit for about 15 to 20 minutes, then wipe away and rinse with cool water. Remember to always close your pores after any cleansing by rinsing with very cool or cold water.
A facial at home is an anytime experience, but it's also a lot of fun for a girl's night or even a fun activity for a bridal shower. You'll be surprised at the amazing and effective skin care products right at your kitchen door.